Email Marketing Company In Chandigarh
Another important tool for reaching to the potential audience is email marketing. Email marketing as a tool can also be used for the marketing activities. However, it is important to understand that all the emails would not be able to use the results while sending emails to your own subscriber list is the best marketing tool available as on date. Email marketing can prove to be very cost friendly and you in high value conversions. In order to ensure that the email marketing campaign is successful, it is important to carefully segment the customers to which the particular emails are being sent. Also, it is important to customize each email specific to the customers' requirements. Sending bulk emails does not yield any result and should not be considered a part of your email marketing strategy.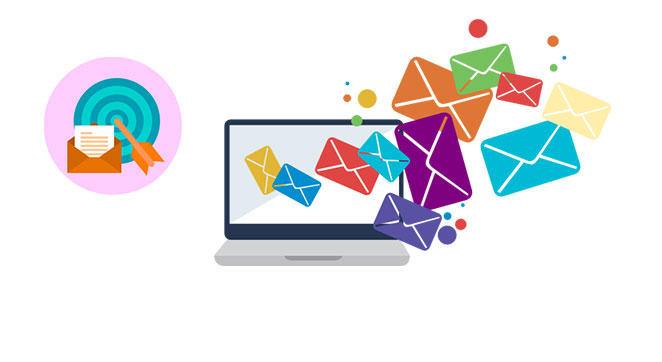 Research

It is important to know the nature of your email recipients in order to cater towards their attitudes, culture, and expectations.

Strategy

Most recipients spend no more than a couple seconds when viewing an email, so it's critical that your campaigns are designed to be both cohesive and compelling to engage with.

Email design

We design and structure your emails to cater towards your goals and your audience. Through careful placement of strong calls to action and supporting images, we help your campaigns drive results.

Optimization

Nobody likes to receive an email that isn't addressing their specific needs. We send relevant messages to users who want them through use of segmentation, analytics, and past user activity.

Analysis & Reporting

To make sure that the highest percentage of subscribers open and click-through your email campaign, we will find the optimal time and frequency to distribute campaigns.
If you're looking for and email marketing, Sahir Web solutions is the place you must get in touch.